NOHRD WallBars Ash 14 Bars 12102

---
Product Description
With Overhead Foldout Bar
NOHrD WallBars, a classic piece of fitness equipment for multi-functional exercise, featuring a unique overhead foldout bar to expand your workout range. Ideal for hanging or pull-up exercise, the foldout bar clicks into position when opened, providing the necessary stability and space for hanging and swinging exercises. Elegant, sturdy and strong, the WallBars is the perfect allrounder and space-saver combined. The CombiTrainer, Bench and Multi-Adapter accessory equipment can each be placed directly onto the bars for easy storage. The WallBars is ideal for all areas of fitness training, especially strength building, mobility and coordination exercise. Made of solid wood and fitted with a durable cord for the foldout bar, the WallBars is ideal for the multi-functional workout.
CombiTrainer
Exercise with body weight resistance, in sitting, prone or standing positions. The CombiTrainer enables you to target individual muscle groups, making your WallBars an efficient multi-functional exercise station. The CombiTrainer cables run silently through the ball bearing mounted rollers, while the gliding seat cushion is upholstered with a non-slip fabric for a safe hold. This WallBars accessory functions 100% on body weight resistance.
Product Features
Use the WallBars' sturdy foldout bar for pull-ups, simple hanging or swinging your body. The bar piece is easy to open and engages with a distinct click.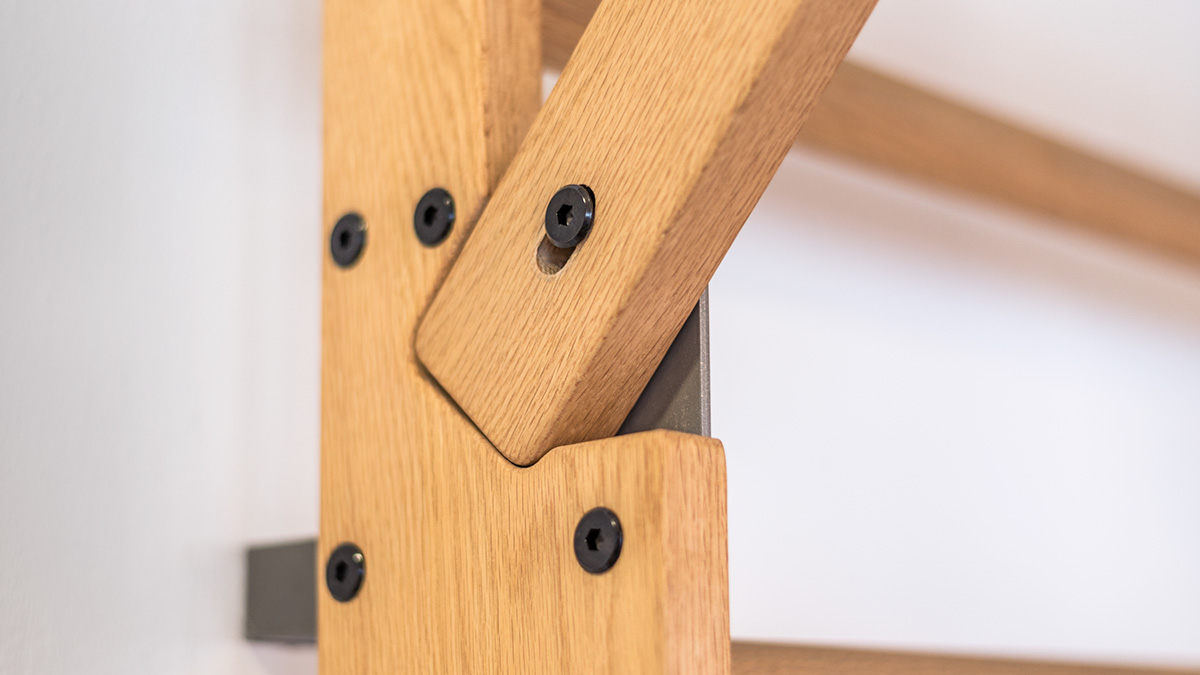 Choose between 10 or 14 Rungs
Different walls for different needs: the NOHrD WallBars is available in two sizes of either 10 or 14 rungs. The space between bars varies from 10 to 18 cm respectively.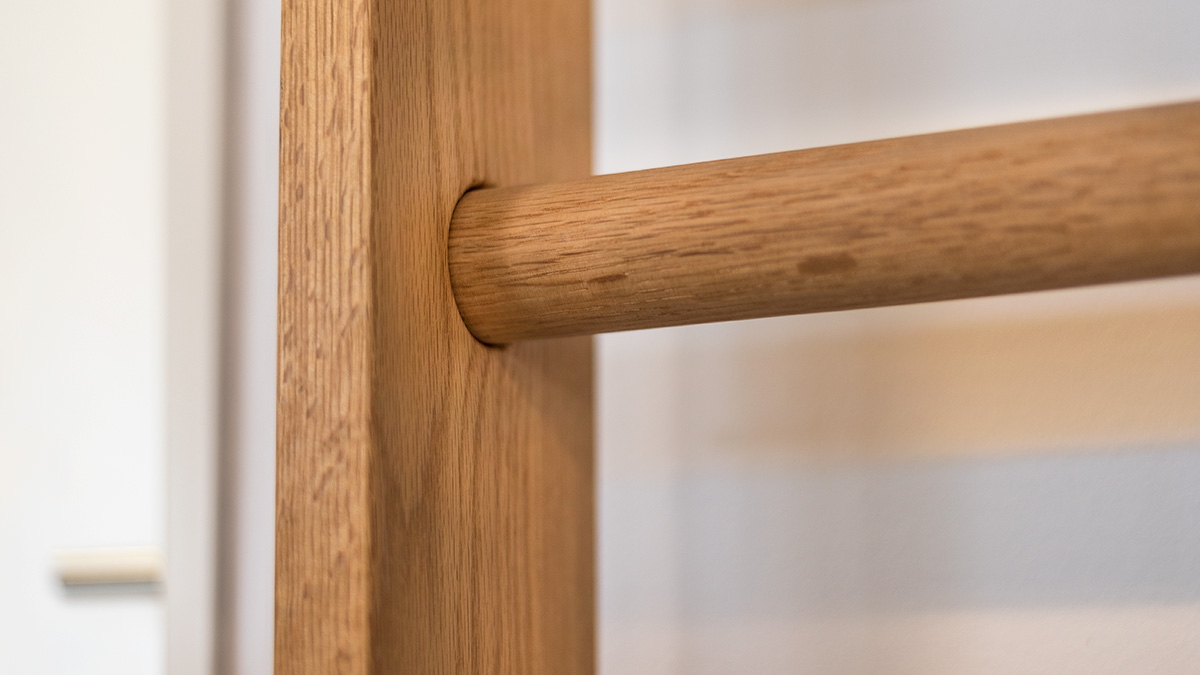 Solid wood, strongest safety cords for the foldout bar and additional wall fixture pieces make the WallBars a safe and sturdy piece of multi-functional exercise equipment.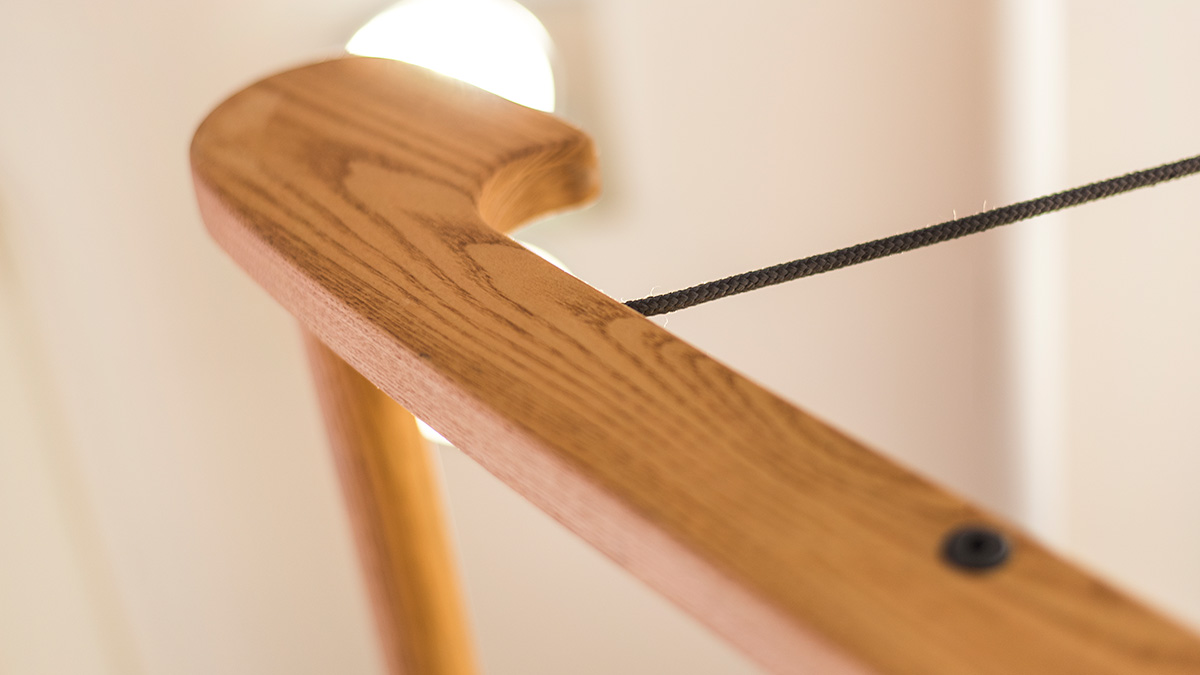 *Accessories sold separately 
Product Specifications
| Measurements: | 90.5" x 31.5" x 5.1" (H x B x T) |
| --- | --- |
| Distance to wall | 2.4" |
| Weight with 10 bars: | 42 lbs. |
| Running surface: | 46.3 lbs. |
| Distance between bars (10 bars): | 6.9" |
| Distance between bars (14 bars): | 3.9" |
| Max. User weight: | 350 lbs. |