NOHRD Hedge Hock Ash 16100
---
Product Description
A structured, clear and geometrical exterior counterbalances a flexible, moveable interior: the HedgeHock creates a harmony of dynamic and static equilibrium.
Your body will shape its own mold in the wooden block surface, enabling a true ergonomic sitting position. It defies logic to think that natural wood can be comfortable- the HedgeHock is, however, a unique sitting experience! The 49 solid wood blocks are individually spring-suspended within the outer wood cube.
Product Features
The HedgeHock is a true interior design highlight, sure to attract attention in the home, office, hotel, waiting room or any other sitting area.
 Unique sitting experience with a distinctive design

 Available in various kinds of wood - individual seat blocks are made of solid wood

 49 individually spring suspended seat blocks move and conform to any user

 Suitable for all sitting and waiting areas – a true eye-catcher

 With bottom wheels for easy manoevering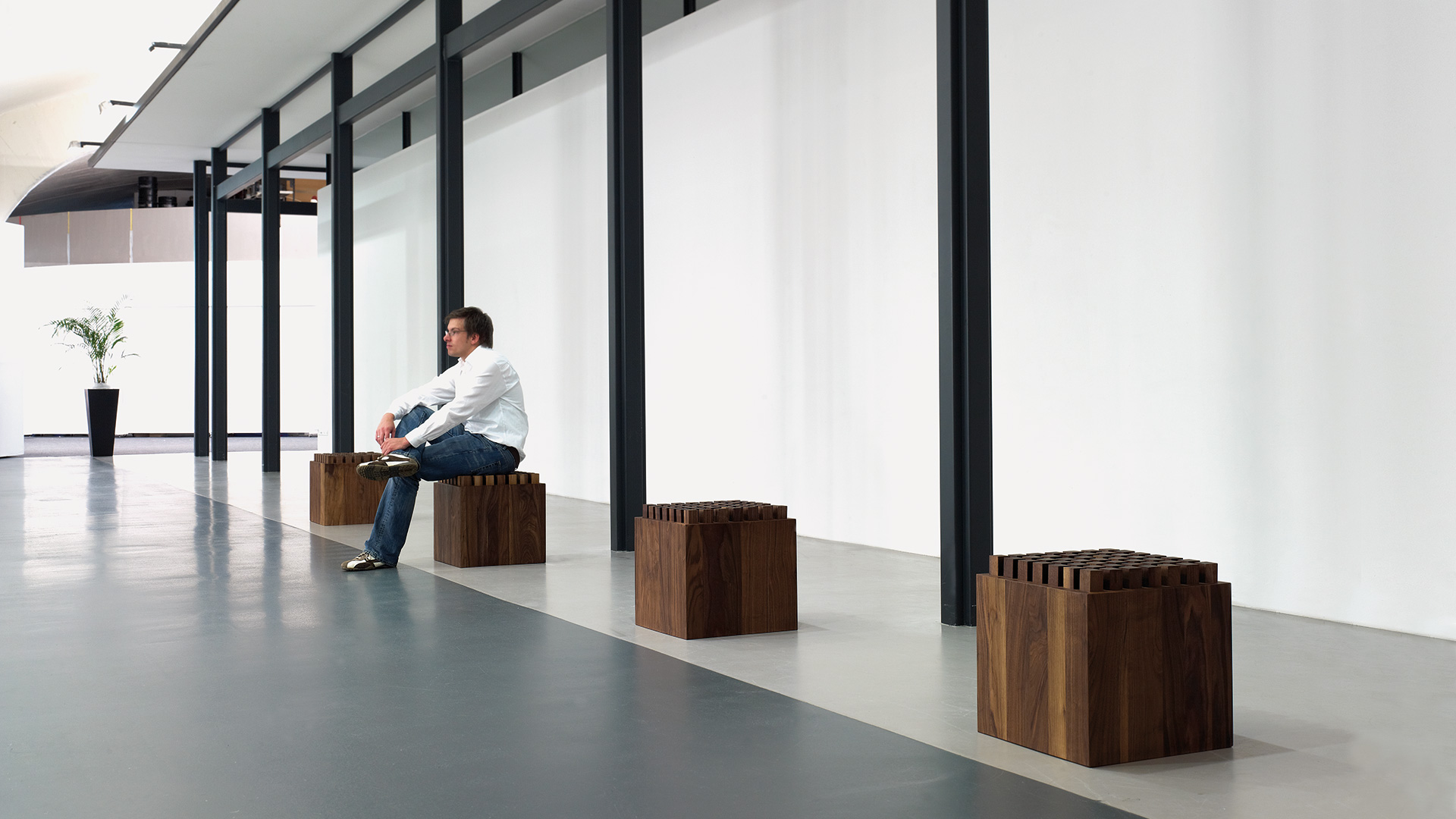 Product Specifications
| Product | HedgeHock |
| --- | --- |
| Dimensions | 45 x 45 x 45 cm |
| Material | Stained Ash Wood |
| Weight | 18 kg |
| Packages | 1 |
| Assembly required | No |