NOHRD Slimbeam Aluminum Lat Bar 15216
---
Product Description
Extension for pull-up bar by 2 wheels for lat exercises.
Cable stations are versatile and multi-functional exercise machines. It's no mystery as to why they remain a classic in exercise equipment. Fitness studios, as well as physiotherapy centers have been relying on cable exercise for years.

The NOHrD SlimBeam cuts a fine figure in home fitness, as well, combining a stylish, sharp design with a sleek body. Thanks to its slender silhouette, curved shape and high-quality wood, the SlimBeam delivers a professional cable exercise station for every kind of functional training.
Product Features
The SlimBeam offers extension up to 8m, enabling you to train specific moves like a golf stroke or tennis swing. By increasing the number of rubberized weight plates and adjusting the butterfly, your workout will become more demanding, intense and effective.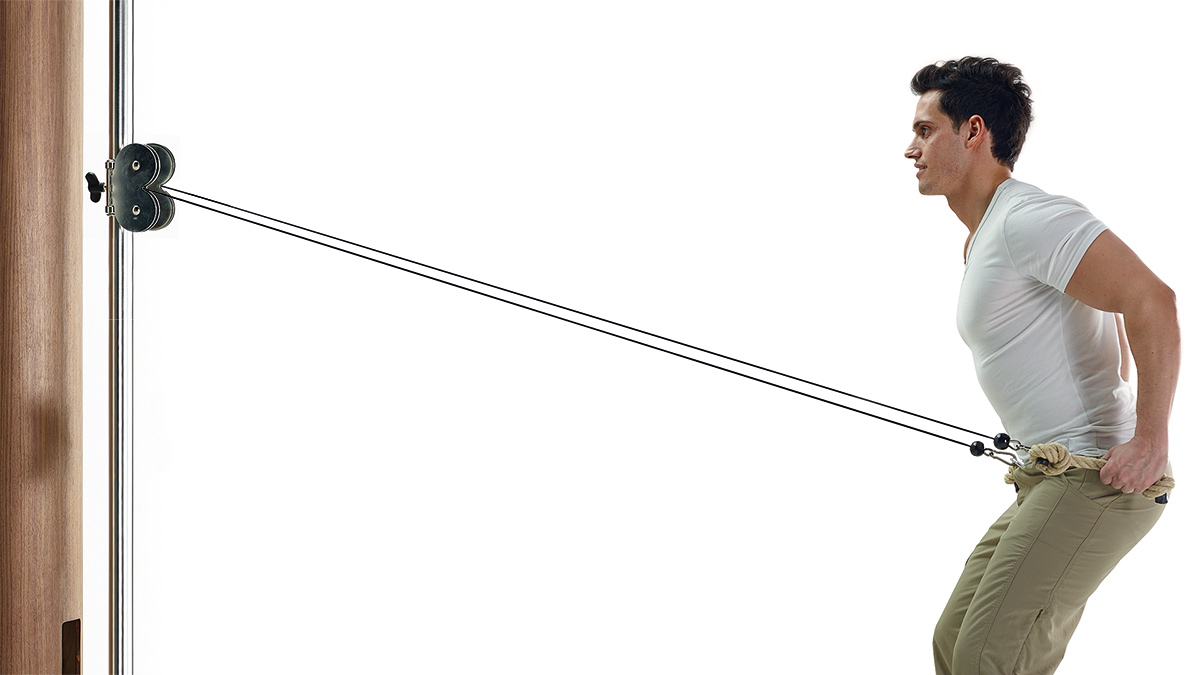 Each exercise can be performed at various angles, increasing the amount of possible exercises. The range of overall movement is automatically wider than with a conventional multi-station machine. Enjoy pulling the cable from top to bottom, bottom to top, horizontally or diagonally to maximize the full potential of exercise possibilities.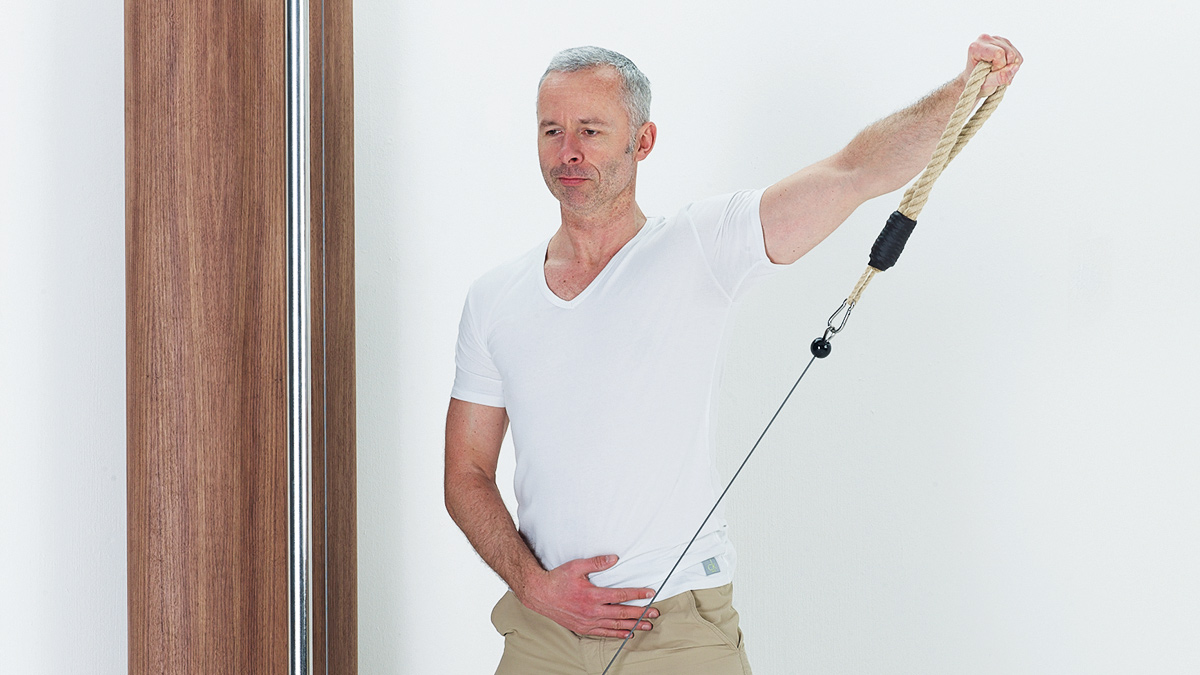 Effective Strength Training
Training on the SlimBeam cable machine works abs and back muscles, increasing body stability. Adjusting the cable position will allow you to target muscles specifically - from your chest to your back, shoulders, arms and legs: all areas are possible.